View our social media content

Commercial Stone Sourcing
We can supply stone and bespoke architectural stonework to meet the exacting standards required for Public Sector Works, as well as the needs of professional building companies and hard landscapers.
Residential Projects
We have a full range of products and experience to help support the most ambitious residential projects and make your aspirations come true. Our knowledge will help you choose the best materials for your project.
Bespoke product
We're are keen to embrace your design aspirations and have the ability to see your dreams become reality. We embrace the challenges often presented by design and will happily assist wherever needed.
From bespoke masonry items such as radial step treads with bullnosing and drips, to complex Street Furniture items such as seating planters we can assist with the final production drawings and scheduling. Please contact us for an in-depth consultation to discuss your requirements.
Technical services
We don't just sell stone by the pallet as is the current trend for many suppliers.
From providing a full suite of technical information and highlighting any limitations of use for the chosen application, to providing full site surveys, CAD support and scheduling. We will provide all of the necessary sectional drawings and will produce a full shopping list for all of the items you need.
We have great experience of the design and implementation process associated to Commercial projects and we believe this enables an easy integration into the project team.
LATEST NEWS
Read the latest Apex Stone Sourcing headlines.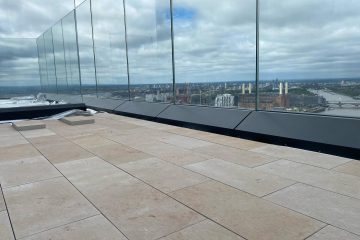 Here's a quick progression update on one of the high rise terraces taking shape with our Apex...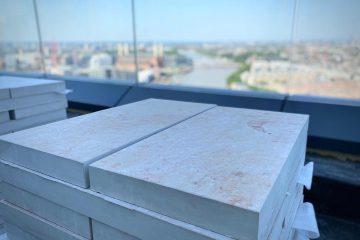 Tuesday of last week saw us in central London, 40 floors up to view the contents of the first...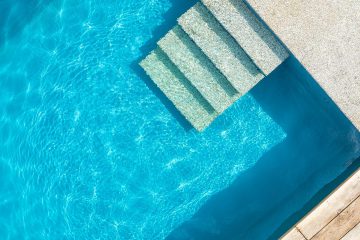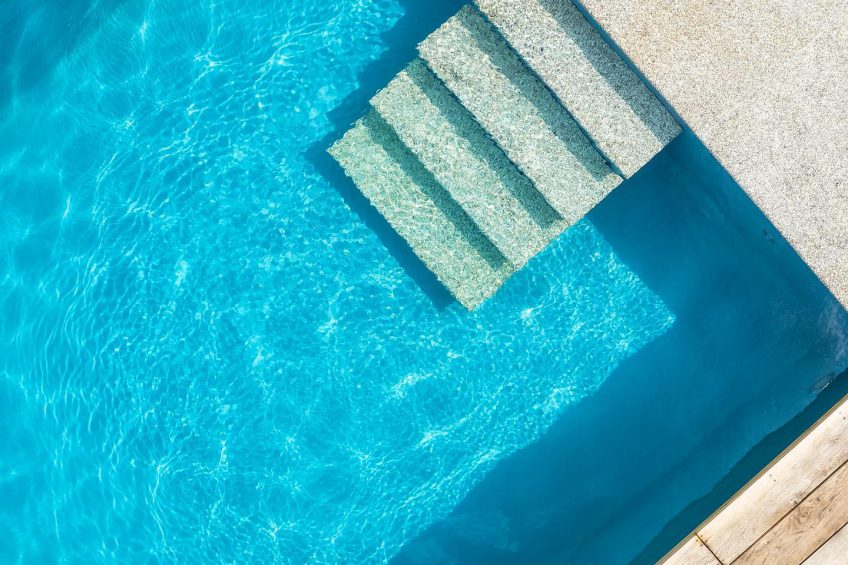 With mid Summer being upon us and fair weather forecast, we are struggling to think of a nicer outdoor...
Working with John and Alistair from Apex Stone Sourcing has been a pleasure. As a busy pool builder having access to the knowledge that these guys have is a real bonus, they have a real depth of knowledge and a true love of the product.  This is the kind of attention to detail that my clients and I are searching for. Site visits and suggestions for the best products and practices are all part of the service.
Thanks guys keep up the good work.
Fantastic service from Apex from start to finish. Jon and Alastair left no stone unturned (pardon the pun!) in making sure everything was just right with our order. When we realised we'd measured incorrectly and were 3 tiles short for our patio, they sprung into action and sourced us tiles from Kent to help us finish the job. Thanks again!
Excellent service from Jon and the team, I'd highly recommend them to fellow landscapers and end users alike.
Always a pleasure working with Apex Stone Sourcing.
Amazing components make for a great end product.
Great service from Jon and Alastair. Jon came round with some lovely samples, and he was really knowledgeable on the products, which helped us with the decision making process. He came back to check when the job was done and when we had some issues removing some grout from the tiles he was really helpful and supplied us with a cleaning solution. Jon is really friendly and provides excellent service. Highly recommended.
Just completed a 110 metre porcelain project, all sourced from Jon Quinn at Apex. Their detailed approach to trade and customers is second to none. Sample, order, follow up…..all fantastic. Ensured we were happy to the end.  The attention was nice, rather than a large company throwing us out the door and washing their hands.
Want it right? Use Apex Stone Sourcing.
A 32 square metre path by the side of my house, which was an eyesore, has been transformed into an elegant and neat path by the use of Raj Green sandstone supplied by Apex Stone Sourcing and skilfully laid by Ultrascapes Newbury. It was a pleasure to work with this team and would strongly recommend them.
Very competitive and reliable service
Very friendly and fulfilled my latest order very professionally
Will be definitely using these guys again and can highly recommend.
Outstanding products at a very competitive price. Service with a smile with a very short lead time from order to delivery! Will use again definitely
Over the past few years I have had the pleasure with knowing Jon and his expertise within the stone industry. Jon has always been very professional, knowledgeable and a trusted partner within this field. I have always recommended Jon to many ongoing projects and he is always there to assist and advise which can save a lot of time and expense. I would strongly recommend Jon to anyone who seeks assistance within his field of expertise.
Great quality craftsmanship, friendly efficient service.
I've known Jon for nearly ten years and in that time he has been consistently professional, knowledgeable and trustworthy. He knows his market inside out and is definitely someone to be relied upon in that area. Not only is Jon a great representative for any business, he is also a great connector which earns him huge respect from his peers.
Great quality stone and very reliable.
We have been in practice for nearly 21 years and have provided designs for numerous public realm designs and private gardens mainly throughout Thames Valley and London. We have worked successfully with Jon Quinn at Apex stone sourcing Ltd on several projects since 2005 starting with residential/public realm projects in London and more recently a major public realm project at the Holy Trinity Garrison Church in central Windsor and very high quality private gardens using stone paving expertly sourced by Jon for projects in Englefield Green and Finchampstead. We have always been impressed by the professionalism and attention to detail consistently offered by Jon and with his new company at Apex Stone Sourcing for private, local authority and community customers. We wish Apex Stone sourcing best wishes for future trading and would not hesitate to recommend their services.