Just completed a 110 metre porcelain project, all sourced from Jon Quinn at Apex. Their detailed approach to trade and customers is second to none. Sample, order, follow up…..all fantastic. Ensured we were happy to the end.  The attention was nice, rather than a large company throwing us out the door and washing their hands.
Want it right? Use Apex Stone Sourcing.
A 32 square metre path by the side of my house, which was an eyesore, has been transformed into an elegant and neat path by the use of Raj Green sandstone supplied by Apex Stone Sourcing and skilfully laid by Ultrascapes Newbury. It was a pleasure to work with this team and would strongly recommend them.
Very competitive and reliable service
Very friendly and fulfilled my latest order very professionally
Will be definitely using these guys again and can highly recommend.
Outstanding products at a very competitive price. Service with a smile with a very short lead time from order to delivery! Will use again definitely
Over the past few years I have had the pleasure with knowing Jon and his expertise within the stone industry. Jon has always been very professional, knowledgeable and a trusted partner within this field. I have always recommended Jon to many ongoing projects and he is always there to assist and advise which can save a lot of time and expense. I would strongly recommend Jon to anyone who seeks assistance within his field of expertise.
Great quality craftsmanship, friendly efficient service.
I've known Jon for nearly ten years and in that time he has been consistently professional, knowledgeable and trustworthy. He knows his market inside out and is definitely someone to be relied upon in that area. Not only is Jon a great representative for any business, he is also a great connector which earns him huge respect from his peers.
Great quality stone and very reliable.
We have been in practice for nearly 21 years and have provided designs for numerous public realm designs and private gardens mainly throughout Thames Valley and London. We have worked successfully with Jon Quinn at Apex stone sourcing Ltd on several projects since 2005 starting with residential/public realm projects in London and more recently a major public realm project at the Holy Trinity Garrison Church in central Windsor and very high quality private gardens using stone paving expertly sourced by Jon for projects in Englefield Green and Finchampstead. We have always been impressed by the professionalism and attention to detail consistently offered by Jon and with his new company at Apex Stone Sourcing for private, local authority and community customers. We wish Apex Stone sourcing best wishes for future trading and would not hesitate to recommend their services.
NEW ARRIVALS
We've just received the following great products.
LATEST NEWS
Read the latest Apex Stone Sourcing headlines.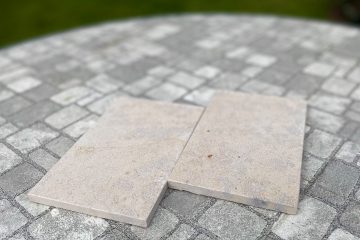 With a mixture of weather conditions keeping the Landscapers guessing its great to see how many projects and teams...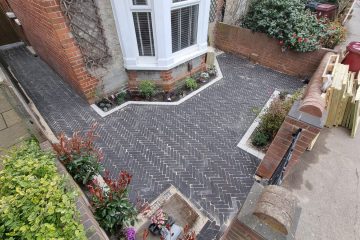 Something a bit different this week with the completion of a lovely project in Reading by Ed and...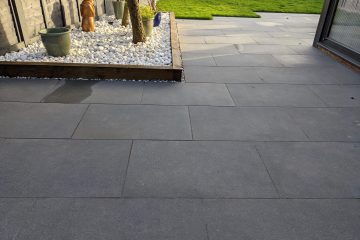 Another busy start to the week as things start to ramp up in readiness for the Spring and...