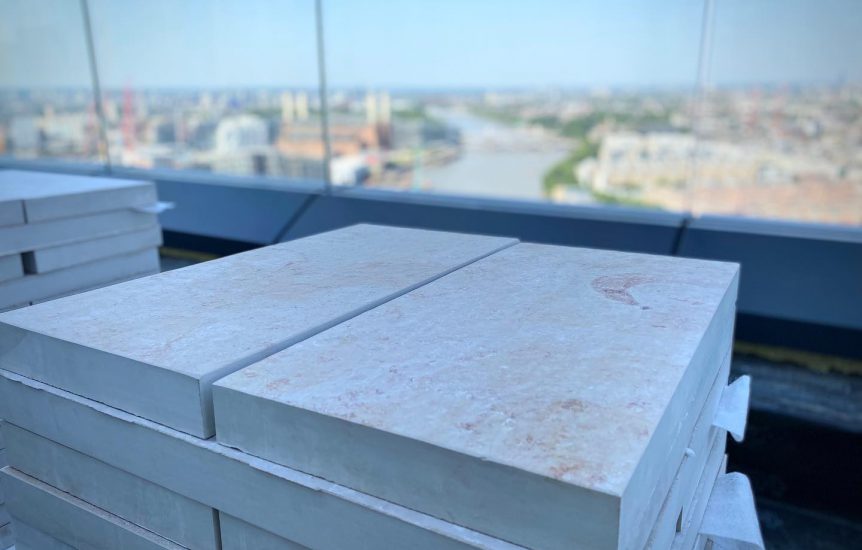 Tuesday of last week saw us in central London, 40 floors up to view the contents of the first container of our Apex Bronze Limestone that had safely arrived from Portugal. This was also the hottest day of the year so far, with with the highest recorded temperature measured just down the road at Heathrow at 40.2c. Whilst the postal and delivery services throughout the nation were buckling, our supply chain ensured delivery on time with peace of mind for our client who had contractors on site awaiting delivery as per the project schedule.
The stone looked amazing on this element of roof terrace framed by one of the most iconic backdrops we have ever worked with. Simply jaw dropping.

Contact us to find out more about this beautiful stone.
natural #naturalstone #europe #european #portugal #thamesview #iconic #limestone #limestonepavement #bespoke #centrallondon #powerstation #landscape #landscapearchitecture #landarch #gardendesignideas #gardendesigners #outdoorspace #luxury #mixuse #happymonday