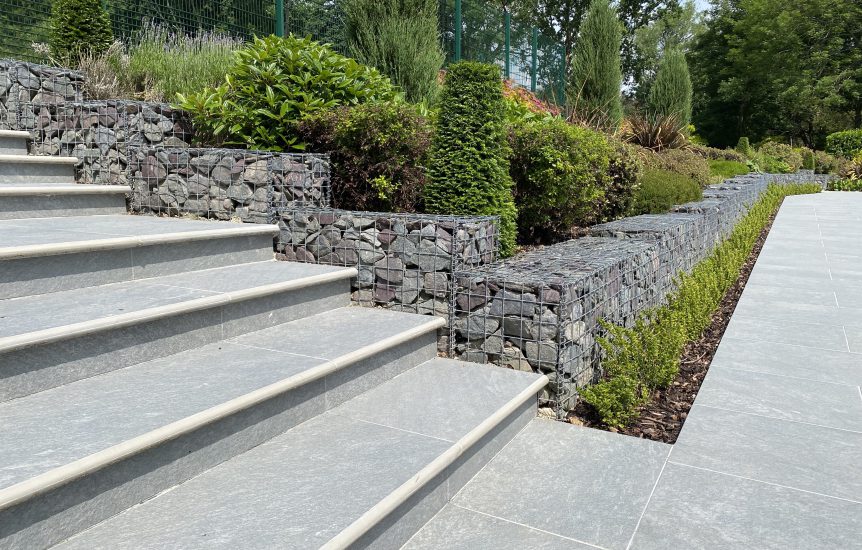 Products
– Apex Silver Grey Porcelain Pavers 600x1200x20 – 1800m2
– Apex Silver Grey Porcelain Bespoke 40mm Bullnose Step Treads – 150lm
Apex were asked to assist with this prestigious residential project by way of supplying the Porcelain paving and bespoke step unit features. The originally specified product was unavailable within the programme timescales so the first challenge was to offer a product with a similar appearance at comparative cost and that would be available within the required timescales.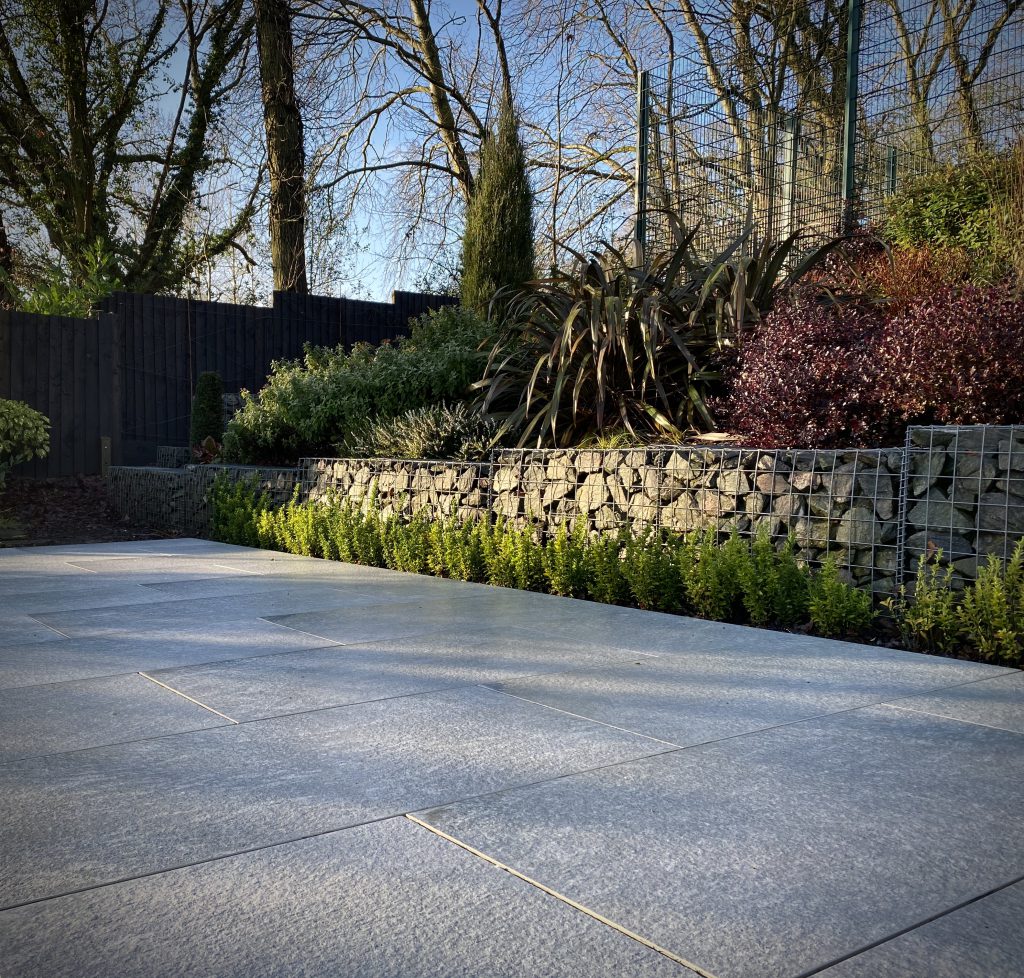 Apex Silver Grey Italian Porcelain ticked all the boxes, and samples were quickly approved, followed by an order.
The 40mm bullnose requirement presented its own challenges, with quality and delivery on a tight schedule providing its own hurdles. With logistical difficulties adding to the task.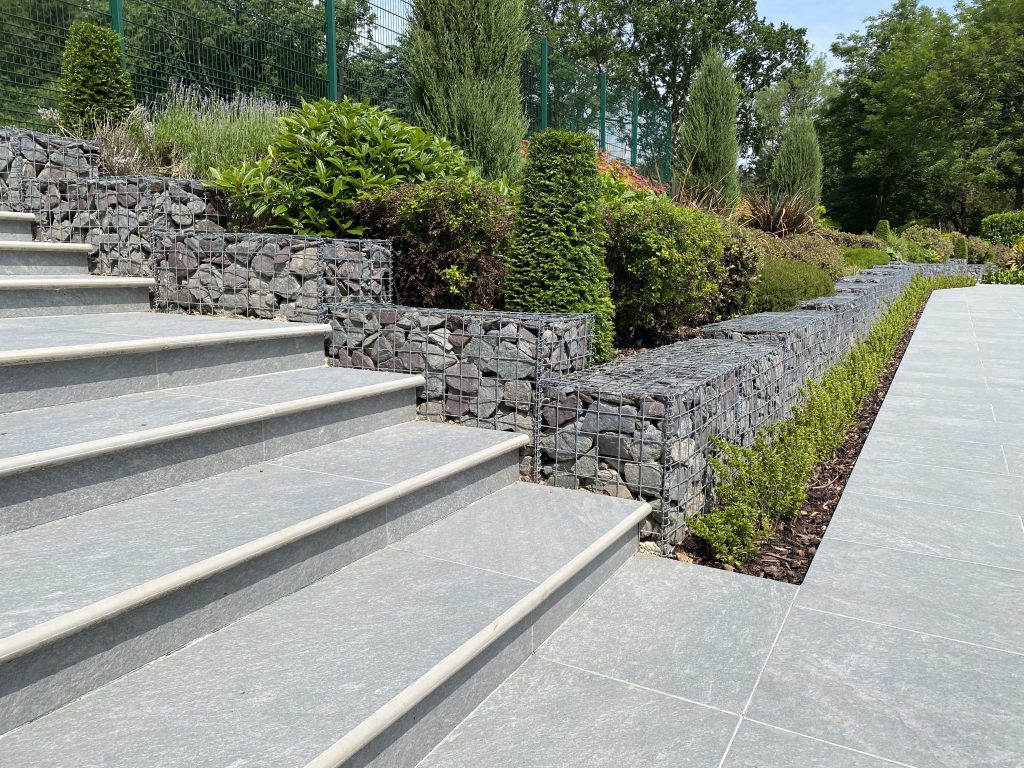 Our contractual customer and end client are very happy with the results in this extensive palatial garden.