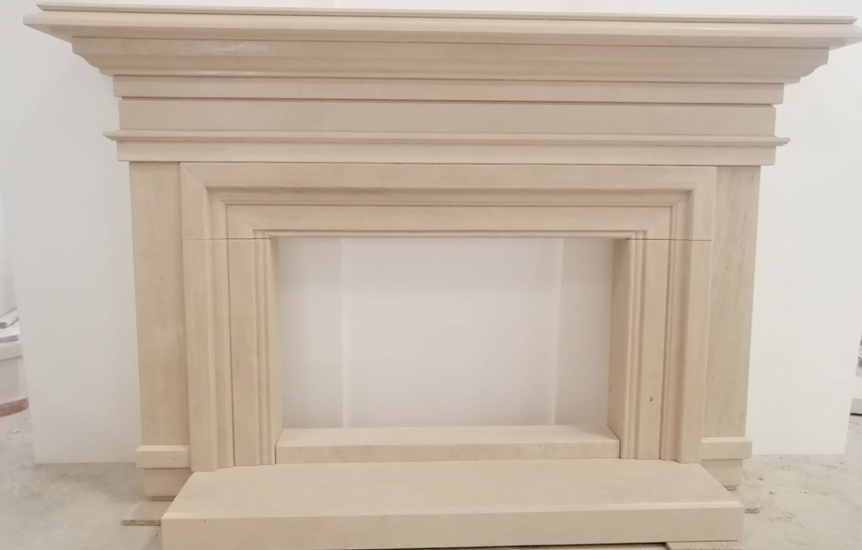 A bit of a different but challenging project for this bespoke fireplace crafted from a selected Portuguese Limestone.
Apex first supplied a range of samples and then produced the manufacturing drawings that led to this the end result.
The picture doesn't really do it justice as it is a beast and is over 2 and a half meters in length by 1.3 meters in height.
It's now on its way to a special customer up in the North ready for installation by a professional.
If you would like to know more, please contact us.