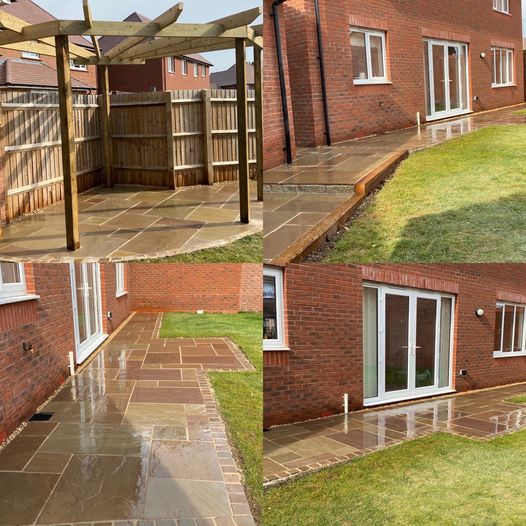 Happy New Year to all and here's wishing a prosperous and healthy one to all.
Our friend Ian at IJT Landscaping and Property Services Ltd sent us this snap just before Christmas of a recently completed scheme featuring Raj Green Sandstone paving & setts supplied by Apex. Please check their page to view more of their great work. This stone really is a firm favourite of ours with its hard wearing and robust qualities.
If you would like any further information on this or any other of our products, please make direct contact or visit our website at www.apexstonesourcing.com to view our range of products and services. It has been a busy start for us and we will continue to operate observing the current lines.
Wishing all a great week ahead.