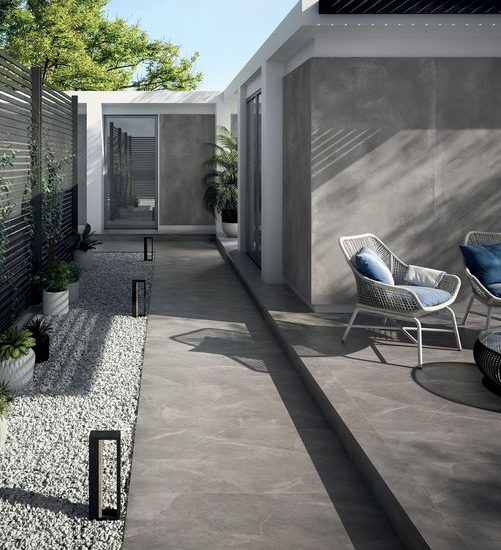 Happy Monday to all,
Another busy start to the week with some exciting things taking place regarding the development of our product offer.
This weeks image shows off a new Porcelain to our range that we call Igneous Grey. A take on a subtle and stylish Marble that will fit in well with the current trend for grey and neutral tones.
We have 9 new Porcelains that will soon appear on our website and along with these there will be direct equivalent products for use indoors. These offer an extremely hard wearing and easy to keep clean flooring solution and will work particularly well in new extension projects and could provide a seamless interaction between the in and outside.
The second image is a small flooring project that we have recently supplied and was skilfully installed by our friend John from All round your home property maintenance.
If you would like any further information on this or any of our other products and services, please make direct contact or visit our website at www.apexstonesourcing.com
Wishing all a great week ahead.