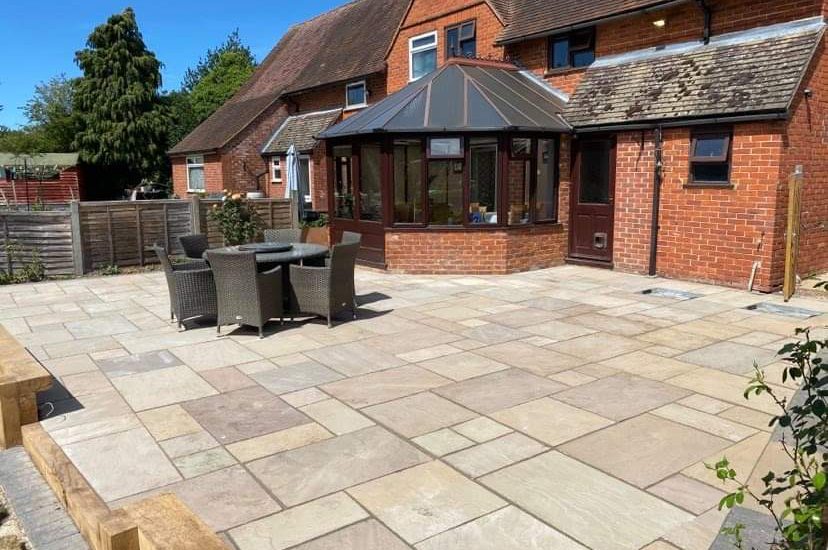 Another busy week for Apex with work still at full pace. Andy Deacon from A D Landscapes sent us some pictures of a nice recently completed Raj Green scheme. We feel that the stone compliments the property nicely. A great job lads.
If you are pondering over which is the right stone for your improvement scheme we will be happy to share our experience to assist in your product selection, please feel free to make direct contact for a free of charge consultation with no obligation. Be it a Sandstone, a Granite or Limestones from here or abroad or one of our many Porcelains we will be happy to help.
Wishing all a great week and weekend ahead.