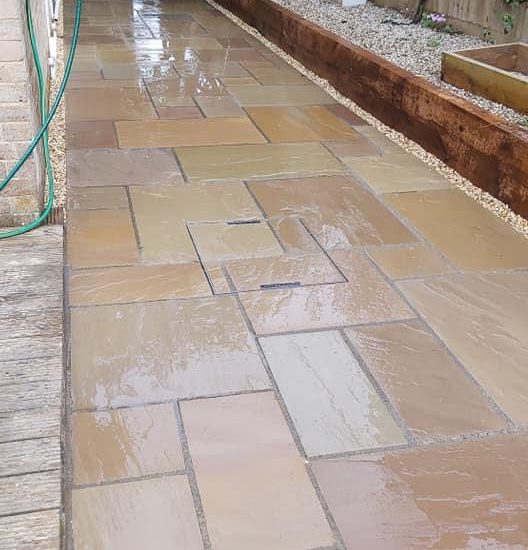 A great transformation sent in to us by Luke of Ultrascapes that has clearly offered a major improvement to this important household space. The stone of choice was Raj Green in mixed sized patio pack format. We think the pictures speak for themselves.
The project evolved from initial client consultation by Apex ensuring that the product of choice met the aesthetic requirements but also offered a long lasting and robust performance solution.
We are always happy to help in choosing the right product.
Please feel free to make direct contact or visit our website to see our range of products and services at www.apexstonesourcing.com
Wishing all a great week ahead.