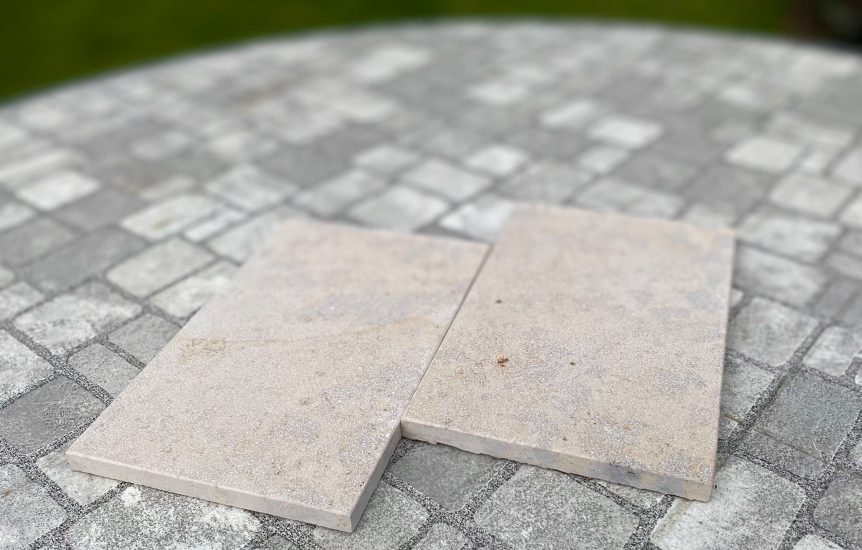 With a mixture of weather conditions keeping the Landscapers guessing its great to see how many projects and teams are pressing on but no doubt looking forward to the fairer weather.

Another week has passed with a great variety of products being discussed, selected and installed. Porcelains within the grey tonal range are still featuring highly in our consultations and they definitely seem to be flavour of the month.

We were excited at the weekend to receive samples of our featured product and as pictured, our Apex FR Jurassic Limestone. Its has some astonishing natural variations and include many fossilised elements. This stone is certified for both internal and external application. Please feel free to contact us if you would like to see a sample of this great stone or any others within our range or if you would like a consultation to assist you in your search for the right stone for you.

Our website at www.apexstonesourcing.com is currently being updated and there are new Porcelains to view. Further products will be added in the very near future.

Wishing all a good week ahead.