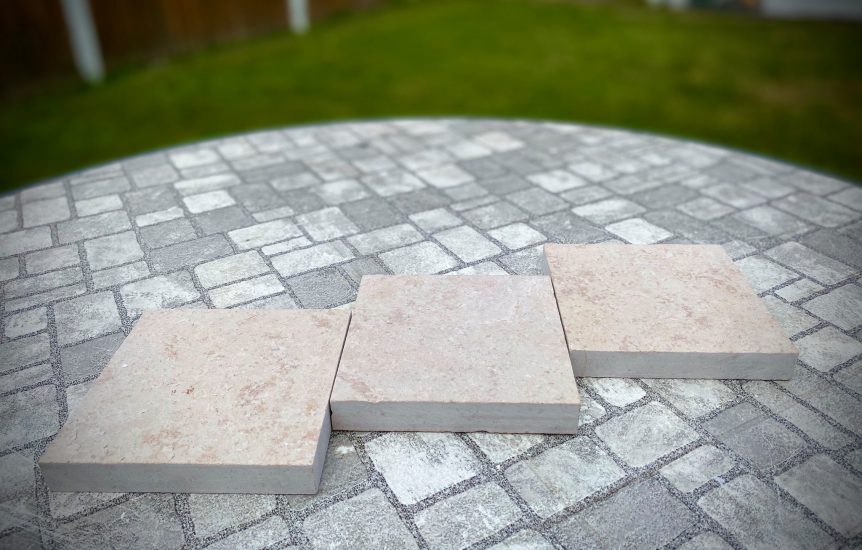 It's been a hectic few weeks since our last post and finding enough hours in the day has been a challenge to say the least.
The landscaping season is now full underway with demand for materials currently outstripping supply.
The industry as whole are currently advising the early procurement of landscaping materials to ensure that the projects have what they need when they need them. This applies never more so than with Indian Sandstone.
As ever we have been kept busy with a great variety of products and projects with a great mix of Limestones, Granites, Sandstones & Porcelains.
Our feature product and as shown is our Porto Flamed Limestone from Portugal.
A very dense stone with an open porosity of 1.6% giving it excellent freezthaw and hardwearing qualities. we were excited to see a very bespoke & pre-sealed at source consignment delivered to one of our sites last week.
This is an amazing designer led poolside project with many bespoke features and we cannot wait until its completion.
If you would like a sample of this or any other products in our range please do not hesitate to make direct contact or visit our website at www.apexstonesourcing.com and as always we will be happy to help.
Wishing all a great week ahead.