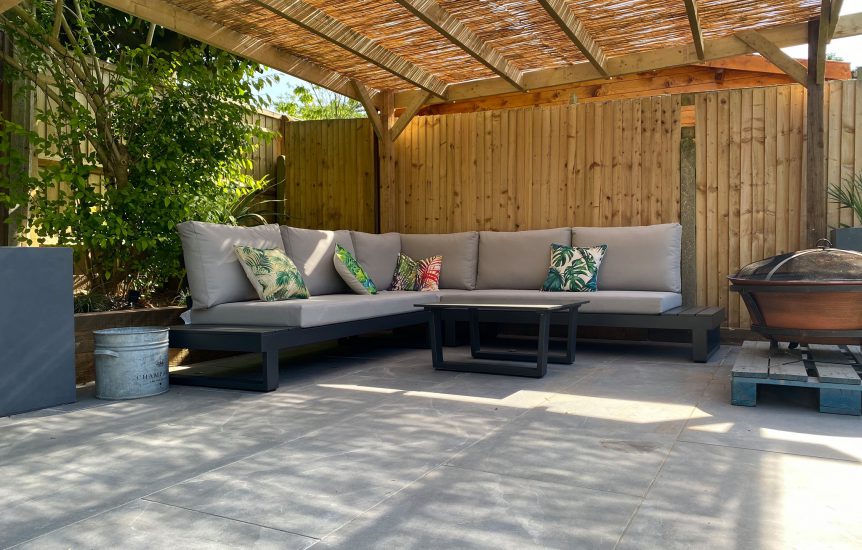 The Mid Summer rush is upon us and the good weather of late has only highlighted the need for great outdoor spaces.
Lots of projects are now full underway and as always there is a great mix of Stone and Porcelain being installed. We visited one of our projects that was recently completed and features our Apex Igneous Grey Porcelain.
This new Terrace has given life to an element of the garden that previously was under used. What a great space to spend a sunny afternoon and in to a warm summers evening. The decor and paving combined really have created a wow factor and will keep on doing so for years to come.
If you would like any information regarding this product or any others from our range, please do not hesitate to make direct contact or visit our website at
www.apexstonesourcing.com
Wishing all a great end to the week and the weekend to follow.